Alvita Armanavičienė
2014-09-17 11:20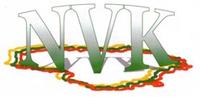 National Consumer Confederation activity report of the period 2013.
NATIONAL CONSUMER CONFEDERATION
ACTIVITY REPORT
2013
National Consumer Confederation (hereafter NCC) was registered in Juridical Persons Registry in 2003.
Legal status: not for profit independent from business, trade unions and governmental institutions consumers association. It's members are 15 consumer associations working in different consumer protection policy fields (health, education, IT information, nutrition, energy, antimonopoly, environment protection, vulnerable consumer groups). NCC and it's members are non-profit NGOs, aiming to legal represent and advocate various interests of Lithuanian consumers.
Mission of NCC is nationally (also regionally) and internationally represent consumers in horizontal and vertical approaches – NCC represents consumers' rights and interests in governmental institutions (policy making level), enterprises and NGO level. NCC is active policy actor – member of different national NGO umbrella associations, working groups and councils. NCC is a member of Consumer Board of Ministry of Justice, member of National NGO Council.
Objectives of NCC are to protect consumer rights, economical, ecological and social interests, to educate consumers, to seek for integration of consumer policy to all economic sectors of Lithuania and EU. Reaching these objectives NCC brings in experts of different fields, communicates with consumers, government, media and other interest groups, provides consultations, participates on radio and television broadcasts, internet discussions, publishes and distributes booklets, leaflets, magazine, makes familiar with related information, organizes different events, makes remarks and proposals by preparing legal acts. Throughout NCC's existence our team worked hard to promote social interest to governmental sector. Due to this aim we had established strong relationships with most of other organizations and institutions from different sectors in Lithuania as well as in other EU countries. On national level we have established active collaborations with trade unions, youth organisations, environmental organisations, rural communities, senior communities, other NGOs, related governmental institutions. Numbers of collaboration agreements with national governmental institutions working with consumers and their complaints are signed.
NCC is active in policy making processes: experts prepared reports and proposals to number of laws – Construction Law, Energy laws and regulations, Houses Renovation acts, NGO act, National Consumer Protection Strategy etc.
NCC official address: Stiklių str. 8, Vilnius
President Kornelijus Papšys
1. Consumer information and education
During the period of 2013-2014 NCC has been implementing consumer information activities on following topics: sustainable consumption, utilities, energy efficiency, environmental protection, services (mostly employment agencies), unfair commercial practices, safe and healthy food and non-food products.
NCC informs and consults consumers via three websites:
NCC official webpage: https://vartotojai.eu/
NCC official consumer e-magazine: http://vartotojunaujienos.lt/
NCC Consumer Complaints Book: http://vartotojuteises.lt/skundu_knyga
NCC experts give advices for consumers via internet, by phone, email or in written. During the period 2013 consumer were mostly complaining about unfair commercial practices (illegal activities of employment agencies, advertising), warranty terms and quality of food and non-food products, services.
Approximately 35 % of received complaints and enquiries were received by phone, 48% – written (completed in the office or sent by mail, internet), 17% placed on internet platforms or submitted by other means.
| | |
| --- | --- |
| Complaint category | Number of all received complaints |
| Food and nutrition | 11 |
| Services | 22 |
| Constructions | 6 |
| Energy, utility services | 31 |
| Telecommunications | 12 |
| Health care services | 2 |
| Transportation | 4 |
| Unfair commercial practices | 37 |
| Advertising | 14 |
| Institutional services | 8 |
| Non food | 24 |
| | |
| TOTAL: | 171 |
2. Projects
2.1. NCC is a partner of "Generation Awake" project: http://www.generationawake.eu/lt/kampanija/rc497mc497jai/.
2.2. NCC is implementing continuous national projects: Organizing "National NGO assembly 2013", National "Best Food Product 2012, 2013".
3. Institutional activities
1) 2013-12-05 DĖL ADVOKATŲ VEIKLOS PAŽEIDIMŲ BEI ADVOKATŲ VEIKLOS ETIKOS NESILAIKYMO 2. DĖL NOTARINIŲ VEIKSMŲ ATLIKIMO (EN. Initiative regarding advocacy and notary actions);
2) 2013-09-22 DALYVAVIMAS "TEISMO MEDICINOS PROCESAI" GRUPĖS VEIKLOJE (EN. Initiative regarding working group "Forensic medicine");
3) 2013-04-28 NAMAS REKORDININKAS STOVI TAURAGĖJE (En. Initiative regarding utility services);
4) 2013-04-15 AR VARTOTOJAS VISADA TEISUS? (En. Public consultation on consumer rights);
5) 2013-01-23 KARŠČIAUSIAS VILNIAUS TAŠKAS – AGRASTŲ G. 8 (En. Initiative regarding utility services);
6) Others are available on: https://vartotojai.eu/lt/Naujienos.
President of National Consumer Confederation Kornelijus Papšys